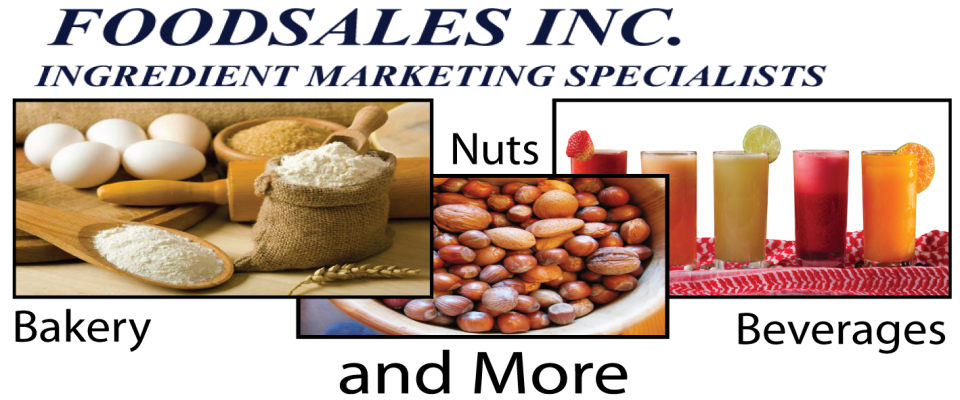 Principles
Dehydrated Products / IQF Products, Spices & Seasoning
Black Boar Truffle, LLC. - Bozeman, MT
Black Boar Truffles are Hydroponically Grown, Black Perigord Truffle (Tuber melanosporum), Powders and Stock Concentrate.
Bright Harvest – Clarksville, AK
Bulk Frozen IQF Sweet Potatoes, & Purees​
Gourmet Garden – Folsom, CA
Refrigerated Herbs and Spices
Henningsen Foods – Omaha, NE
Egg Solids, Albumen, Organic Whole Eggs, Dried Meats, Dried Broth, and Soup Bases
Idahoan Foods LLC. - Idaho Falls, ID
Dehydrated Potato Flakes, Flour, Granules, Dices, & Slices
Kerry / Crystals International / Mastertaste – Plant City, FL
Freeze-Dried Fruit Juice Crystals, Organic Powders
Philadelphia Macaroni – Philadelphia, PA
Dehydrated Pasta & Instant Pasta
Seabrook Farms – Seabrook, NJ
IQF Vegetables – Bulk Broccoli, Green Beans, Carrots, Sugar Snap Peas, Spinach, Blends
IQF Beans, IQF Organic Kale
The Program – Allentown, PA
IQF LTL Frozen Fruits and Purees, & Organic Fruits
WEDO - Park City, UT
Banana Flour Non GMO, Gluten Free, & Grain Free
Fruits – Aseptic, Dried and Juice Concentrate
BRB Seeds / Fruit Rich Inc. – Prosser, WA
Fruit Fibers, Seeds, & Oils
California Dried Fruit Co. - Fresno, CA
Dried Prunes & Organic and Conventional Fruit Butters and Purees
Caruthers Raisin Packing Co.,Inc. - Caruthers, CA
Valley Pride Brand California High Mositure Raisins, Selects, Midgets, Goldens,
Paste, & Organic. Dried Apricots and Prunes
Decas Cranberries – Wareham, MA
Frozen, Whole, Sliced, Dried Cranberries, Flavored Cranberries, Organic
Del Monte USA – San Francisco, CA
Aseptic & Canned Pineapple, Canned Peaches, Fruit Cocktail, Concentrated Pineapple Juice.
Del Monte Fresh Fruit – Honolulu, HI & San Jose, Costa Rica
IQF Pineapple Products, Tropical IQF Fruit Products, IQF Bananas
Fresh Cut Prepared Vegetables - Full Containers Only
Grimmway Frozen Foods – Bakersfield, CA
Carrot Puree, Carrot Juice, & Vegetable Blends
Harvest Pac Products, Inc. – Chatham, ON
Canned and IQF Pumpkin, Pack Chick Peas, Dark Kidney Beans, 6/10 Pizza Sauce and Crushed Tomatoes
Prima Juice Sales, Inc. – McAlpin, FL
Tropical Concentrates, Purees & Bases
Royal Tropical / Futurcopr S.A. - Los Rios - Ecuador
Organic and Conventional Banana Puree, Acidified Puree, Flakes, and Powder
Simply Incredible Food Products - New Rome, WI
Frozen Whole and Sliced Cranberries, Sugar Infused Cranberries – Berry Bits
Freeze Dried Flavored Cransations
Stiebs Pomegranate Products – Madera, CA
Fresh, Frozen, IQF and Freeze Dried, Concentrate
Shoreline Fruit LLC - Traverse City, MI
Sweetened Dried Cherry, Sweetened Dried Blueberries, Dehydrated Apple Products
Sun World / Sun Date – Coachella, CA
Dates – Pitted, Chopped, Macerated, Diced, Sauce, Bases, & Date Paste
Vie-Del Company - Fresno, CA
Red Grape ( 400,600, 800 color),White Grape and Raisin Concentrate, White Grape Puree, Organic and Low SO2 White Grape
Treenut and Peanut Products
ADM WILD Flavors / Specailty Food Ingredients, Div of Specailty Food Commodities - Lodi Nut – Lodi, CA
Specialty Roasting of Treenuts – both Dry Roasted and Oil Roasted, Seeds, Traditional and Organic Tree Nuts,
Tropical Dried Fruit, Ancient Grains,
Franklin Baker's Coconut - Memphis, TN / Davao (Mindanao) & San Pablo (Laguna) Philippines
Desiccated, Sweetened or Toasted Coconut, Coconut Concentrate, Coconut Water, Coconut Sugar,
Virgin Coconut Oil, Coconut Flour, 24% Creamed Coconut, Organic & Fair Trade items available
Grower Direct – Hughson, CA
California English Walnuts Steralized
Hammons Products – Stockton, MO
Shelled Eastern Black Walnuts
Hazelnut Growers of Oregon / Westnut Brand – Cornelius, OR
Whole Hazelnut Kernels, Diced, Roasted, & Processed Hazelnuts, Hazelnut Paste, & Butter
Hughson Nut Co. Inc. – Hughson, CA
Almonds - Shelled, Dry Roasted and Processed
King Nut Inc. - Specialty Packed Items, peanuts, Oil or Dry Roasted Nuts, Dried Fruit, Soy Nut Snack Mixes
Granola, Pretzels, and candies in bags, stand up resealable bags, PET jars, and Produce tubs
National Pecan – Frisco, TX
Raw, Dry Roasted, Oil Roasted or Salted Pecans, Paste & Butter
Nutsco Inc. – Camden, NJ
Bulk, Canned, Vend Pack or Bagged Brazilian Raw, Dry Roasted or Oil Roasted Cashews, & Mixed Nuts
Primex International – Los Angeles, CA
Shelled, Dry Roasted and Processed Almonds and Pistachios
Producers Peanut – Suffolk, VA
Peanut Butter, Granulated Peanuts, Dry Roasted Medium Runners
Ready Roast Nut Company, LLC - Madera, CA,& Portales, NM
Custom Processing Services, Dry, Oil Roastig, Seasonings, Packing, Dicing, floure, Butters
Pastes. Raw, Roasted, and or Blends of Almonds, Peanuts, Cashews,Brazil Nuts, Hazelnuts & Macadamias,
Pecans, Pine Nuts, Pistachios, & Walnuts
Specialty Items
Doumak - Elk Grove Village, IL
Dehydrated Marshmallows, Regular Marshmallows, Mini and Micro
NON GMO & Fish Gel available
Los Gatos Tomato Products – Huron, CA
Bulk California Tomato Paste Products
Mondelez /Kraft Food Ingredients – Memphis, TN
Oreo Cookies, Pieces, Crumbs Meal, Graham Cracker - Halves, Pieces, & Meal
Sage V Foods / Best Rice – Los Angeles, CA & Little Rock, AR
Instant Rice, Frozen IQF Rice, Frozen Rice Blends, Specialty Full Truckload Crisp Rice
White and Brown Rice Flours, and Specialty Rices
The Galloway Company – Neenah, WI
Sweetened Condensed Milk, Beverage Bases, Ice Cream Mixes
The Sunrise Group - Charlotte, NC
Granulated Tapioca, Tapioca Pearls, Food Grade Starch, Brazilian Frozen Cooked Beef Product,
Brazilian Bulk Honey
Ventura Foods,,LLC. – Oils, Margarine, Shortenings, Butter Blends, Pan Coatings, Mustards,
Portion Packs, Salad Dressings, Mayonnaise, Liquid Butter Alternatives
Warrell Coproration – Camp Hill, PA
Caramel Bits, Bulk Caramel. Non GMO Caramel, Candy Coated Nuts, Inclusions, Deluce
11/02/2017